MartiniVibe is a newsletter tailored for real estate agents, offering a distinctive blend of market wisdom, actionable blueprints, and insights into upcoming real estate trends.
Bad markets? Good markets? Scrap that way of thinking. The truth is, there's only THE market.

Certified Mortgage Advisor & Raleigh Mortgage Broker Kevin Martini
What we're neck-deep in right now isn't a housing fiasco, it's a massive fog of misinformation about real estate. Information is one thing, but understanding? That's the golden ticket. Yet here's the kicker: understanding alone doesn't cut it anymore. In today's world, if you're a pro, you've got to be able to take that understanding, distill it down, and serve it straight to the people, showing them the how, the why, and the now. That's where the MartiniVibe jumps in.
The MartiniVibe isn't just any newsletter. Oh no. We've crafted this with passion and precision. Think of it as your cocktail of crystal-clear market insights, do-it-now strategies, and the freshest trends in real estate. We're here to empower you, guiding every agent out there to help people realize their dreams of homeownership, all while scaling their own real estate mountains.
Don't miss an edition of the MartiniVibe. Register today! Simply drop your email below for instant access. Together, let's shape your success story!"
---
Appreciation
Case Shiller Home Price Index
The Martini Mortgage Group considers the Case Shiller Home Price Index as their benchmark for property appreciation. In August, the index indicated a 0.9% increase in home prices. Since January, there's been a steady rise in home values, registering a 2.6% increase from the previous year and surpassing the June peak by 1.5%. While the index is projected to see a 6% appreciation this year, it's expected that the growth might decelerate towards the year's end, given the historical trend of slower appreciation during that period./
FHFA House Price Index
The Federal Housing Finance Agency (FHFA) has unveiled its House Price Index, which tracks the prices of single-family homes with conforming loan values. Unlike the Case Shiller Index, the FHFA's index excludes cash purchases and jumbo home loans. According to the FHFA, there was a 0.6% increase in prices in August, representing a 5.6% rise compared to the same month last year.
MartiniVibe On Appreciation
There are five esteemed home appreciation reports: Case Shiller, FHFA, CoreLogic, Black Knight, and Zillow. These sources are a guiding light for many in the industry, and it's heartening to see each of them achieving record highs, even outshining last year's peaks. We all remember the little dip in the latter half of 2022, but it's uplifting to note that we've more than bounced back from that brief setback.
To give you a clearer picture: in 2022, home prices ascended by 9% in the initial six months but took a small 3% step back in the latter half. The silver lining? The overall growth for 2022 was still a commendable 6%. As we dive into 2023, we're filled with optimism. Based on data up to August 2023, projections suggest that home values are on course to grow by 6-8%. The exact figure might vary depending on which of the five reports resonates most with you. While we might witness a slight slowdown in the appreciation rate as the year winds down, be assured that we're still in line for robust annual growth.
---
Marketing
Building genuine connections starts with the simplest yet most powerful gesture: saying someone's name correctly. It's a reflection of respect and attentiveness.
Every time you start a conversation, using their name not only personalizes the interaction but also deepens the rapport. This seemingly small detail can make a significant difference in forging trust.
If you're ever unsure about pronunciation, here's a nifty tool to assist you. Check out: pronouncenames.com. It's a free resource that ensures you make that stellar first impression every single time. Remember, it's the little things that often leave the most lasting impact.
---
Mortgage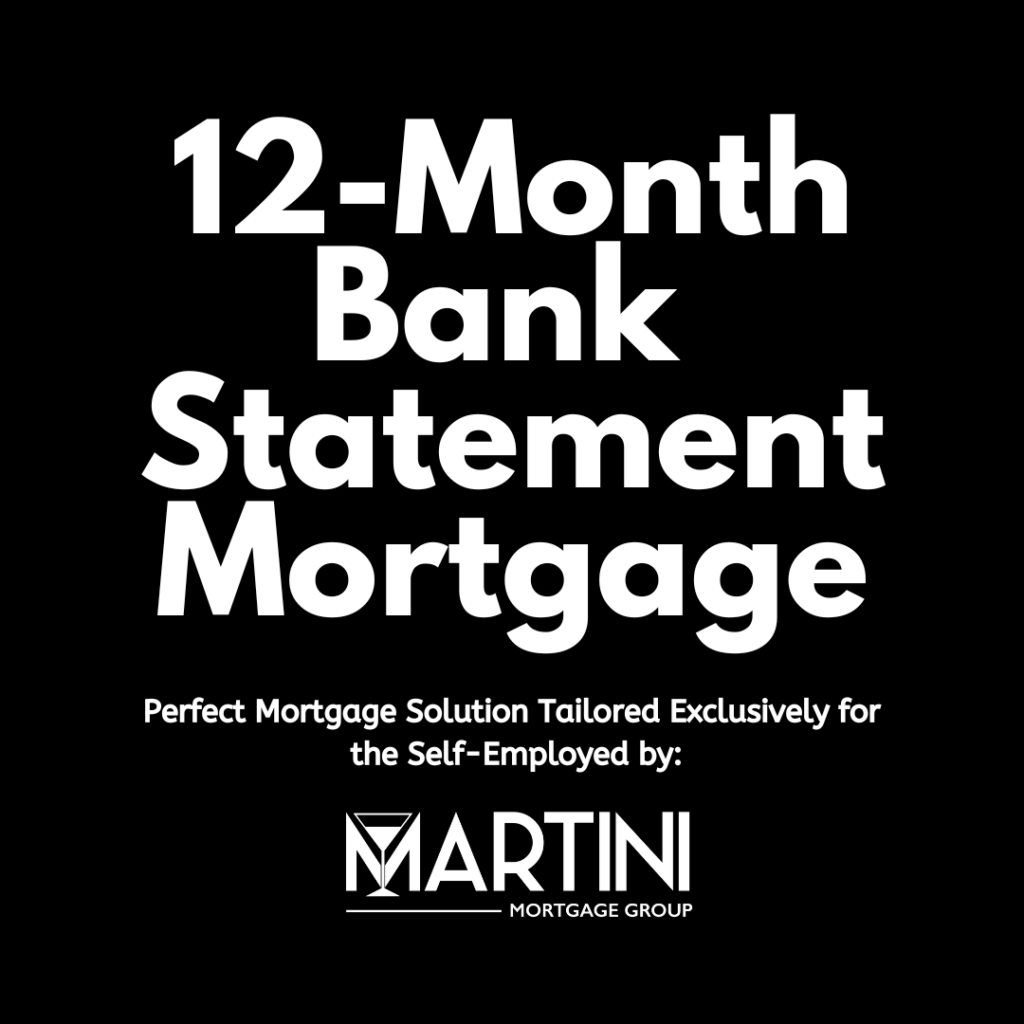 Martini Mortgage Group Understands Self-Employed Borrowers
We know the unique challenges and incredible potential that self-employed individuals bring to the table. It's not uncommon for those with entrepreneurial spirits to have accountants who think outside the box.
That's why we've crafted a specialized offering: The Martini Mortgage Group's 12-Month Bank Statement Program. This program is specifically designed for the self-employed and those with 1099 income.
Here's the game-changer: Your clients can fully utilize 100% of their personal bank account deposits and, in more conservative scenarios, at least 50% of their business bank account deposits. With only a 10% down payment, they can access loans of up to $4 million.
We're here to empower and enable your clients' dreams. Let's discuss this further and explore how we can best serve their aspirations. Connect with us today!
---